How Much Does a Steel Roof Cost?
Considering a steel roof for your home? One of the most common questions we get asked is, "How much does a metal roof cost?" At Hy-Grade Steel Roofing, we understand the importance of transparency so you can make an informed decision. The cost of a steel roof in Ontario depends on a number of factors, including total area to be covered, pitch, and the components needed to cover your specific roof.
But it's not just about the cost – it's about the value you receive.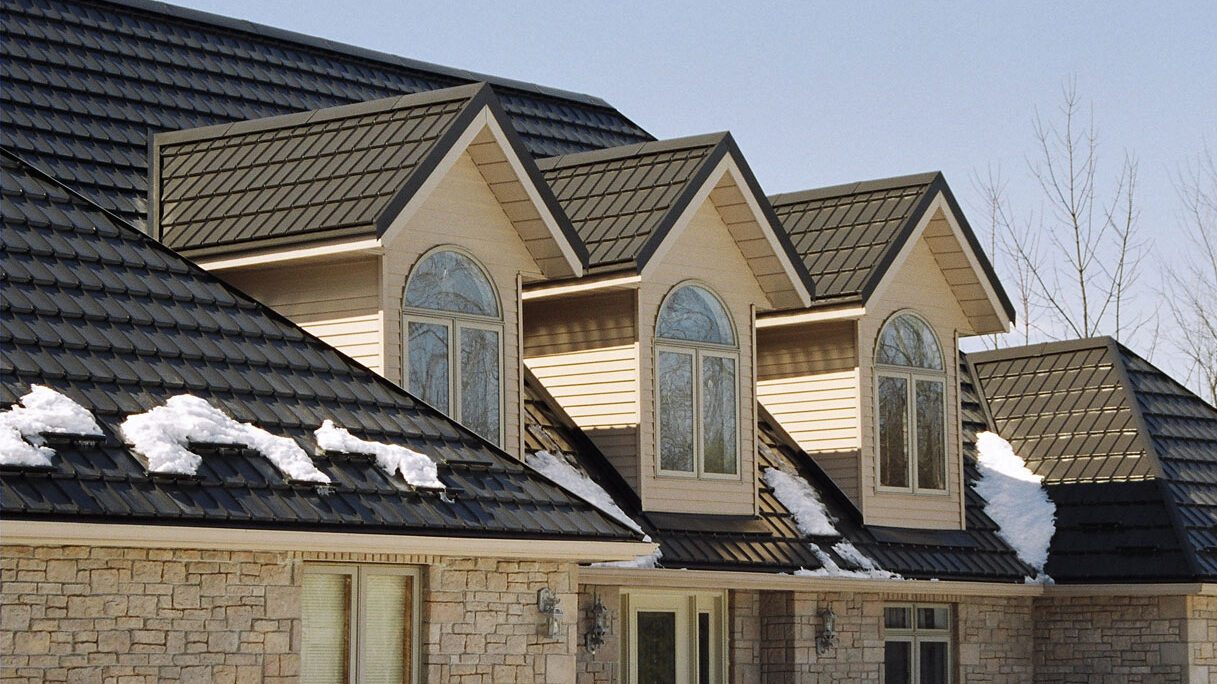 In this article, we'll explore the benefits of choosing a Hy-Grade Steel Roofing System, from the high-quality materials we use to our skilled installers, dedicated service and quality control department, and our commitment to being there for you every step of the way. Discover why investing in a Hy-Grade Steel Roof means more than just a roof replacement – it's a long-term solution that comes with a Lifetime Workmanship and a 50-Year No-Leak Warranty.
High-Quality Roofing that Lasts a Lifetime
We Back Every Roof with a 50-Year No-Leak Warranty
We make a 50-year promise to you: this will be the last roof you ever purchase. In order to keep this promise, we've spent years developing and engineering the best metal roofing on the market, but at an affordable price. We've never cut corners on quality, and since we're here for the long haul, we never will.
It's All About the Components
Double Roof Strapping: the All-Important Base Layer
Our metal roofing system takes more time to install than an asphalt roof, because we set up a double-strapping base onto which we nail the shakes.
The Hidden Layers Do All the Work
Did you know that much of your Hy-Grade Steel Roofing System is under the shakes and not visible when complete? Each piece, however hidden, plays an important role in shedding water and protecting your home from the elements. From R-Foil to valley pans, Hy-Grade roofs include many layers of protective components that set our roofs apart. We take extra care to ensure the completed system will function as intended for a minimum of 50 years.
Certified Installers and Comprehensive Training
Factory-Trained Steel Roof Installers
With a more labour-intensive installation, you need skilled roofers and support staff to ensure proper installation and maintenance. Our installers each go through a rigorous training and certification process to become "Certified Hy-Grade Steel Roof Installers." We also have dedicated in-house and on-site trainers to ensure our installers are always up-to-date on best practices and proper installation tactics.
Uncompromising Quality Control and Dedicated Service
Rigorous Quality Control Gives Us the Confidence to Warranty Your Roof
We run a separate quality control inspection (not by the installation crew) on every completed Hy-Grade Steel Roof. This is how we ensure the roof has passed our high standards and we can be confident providing a Lifetime Workmanship and 50-Year Warranty. We also have a Service Department for any after-sales support our 17,500+ customers may need. Adding an addition or vent? Removing a chimney? Our Service Team is ready to help!
Manufactured in Ontario for (Future) Ontarians
Hy-Grade: A Family Business with a Legacy Plan
Hy-Grade has been in business since 1988; we plan on being in business indefinitely! We strongly believe that in order for your warranty to be valuable we need to be readily available – today and years into the future – if ever you need us. To ensure we keep this promise, Hy-Grade – a family-owned business – has a legacy plan in place. And, both our Main Office and Showroom are open to the public. You can stop by, call or email any time you need us.
With Hy-Grade, you aren't just buying a roof replacement. You're buying permanent peace of mind.