The Unmatched Quality of Hy-Grade Steel Roofs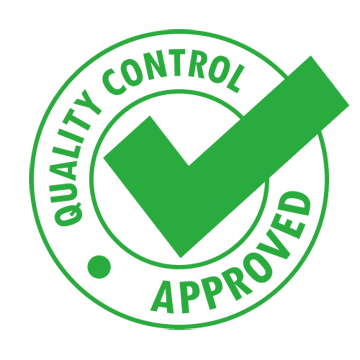 How do we ensure Hy-Grade Quality? We perform a separate quality control inspection after every permanent steel roofing system we install.
Why? It's what allows us to offer our 50 Year No-Leak and Lifetime Workmanship warranties.
Installers and QC Inspectors Remain Independent
All of our installers are independent contractors trained and certified by Hy-Grade to install our roofing system to the highest standards. Following the installation, a Hy-Grade Quality Control Inspection is performed by a member of our internal Service Team.
Using independent sub-contracted installation crews allows us to hold our installers to our high standards. Performing QC inspections by a qualified Hy-Grade-employed QC inspector is the best way to ensure your roofing system will function, as intended, for many decades to come.
Hy-Grade Makes Quality Control A Priority
We don't consider our job done until the Quality Control Inspection has been completed. That is why we work diligently to select and train "best-in-field" inspectors to ensure our standards are not compromised. Every consideration has been made to ensure all aspects of our roofing system meet… or exceed… our rigorous standards.
Backing up this approach, is our dependable commitment… a 50-year NO LEAK plus LIFETIME Workmanship Warranty.
At Hy-Grade, what we do is roofing, but what we promise is peace-of-mind for many years to come.