Welcome to Hy-Grade Steel Roofing. 2023 and 2024 Consumer Choice Award Winner and Baeumler Approved for steel and metal roofing in Orangeville.
Upgrade your Orangeville home with a Hy-Grade Steel Roof.
Guaranteed for 50 years or more, our roofs save you money long-term.
Say goodbye to frequent roof replacements and hello to long-lasting protection. With Hy-Grade, your new roof is guaranteed leakproof for at least 50 years, providing unrivaled durability and peace of mind. Our steel roofs last at least four times longer than asphalt roofs, which typically require repairs every 12 years.
That's right! The lifespan of one Hy-Grade Steel Roof is equal to at least 4 asphalt roofs!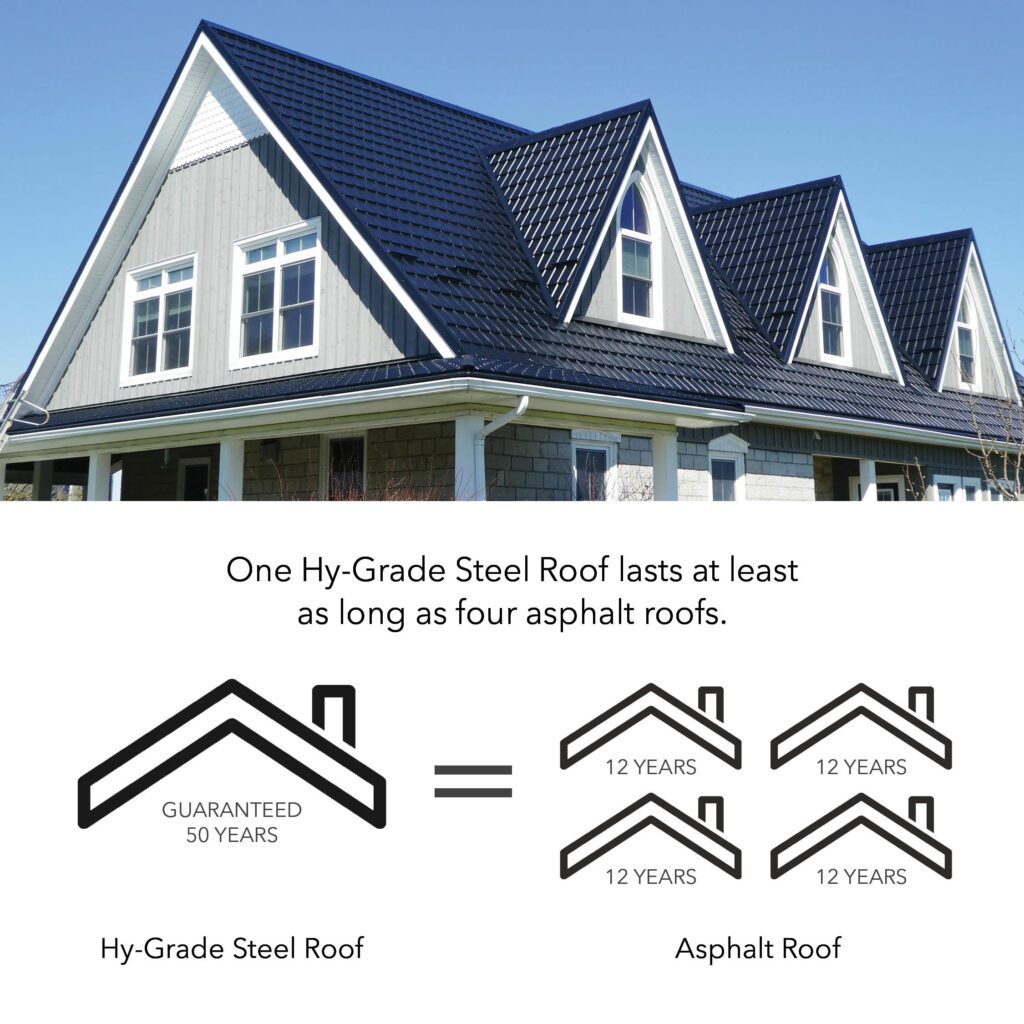 Steel is Stronger
So strong you can walk on it! Made with 26-gauge double-galvanized steel for durability. Coated with weather, crack, and peel-resistant PVC.

Increases Home Value
Enhance your home's curb appeal with our iconic shake-style roofing. Available in seven stunning colours to complement any home's exterior.

Guaranteed to Last
Built to last a lifetime! Our roofs are backed by Lifetime Workmanship and 50-Year No-Leak warranties, with unlimited warranty transfers.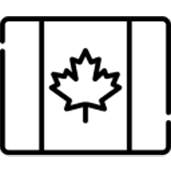 Proudly Canadian
Our commitment starts with sourcing steel from Ontario, then Canada, and finally, North America. Each shake is handcrafted in Guelph, Ontario.

Very Low Maintenance
We use nails instead of screws, ensuring stability as the steel expands and contracts. No loose screws to re-tighten in the spring!

Ventilated for Comfort
Our roofs feature double strapping, promoting crucial air flow. This prevents your attic from overheating and keeps your home cooler in summer.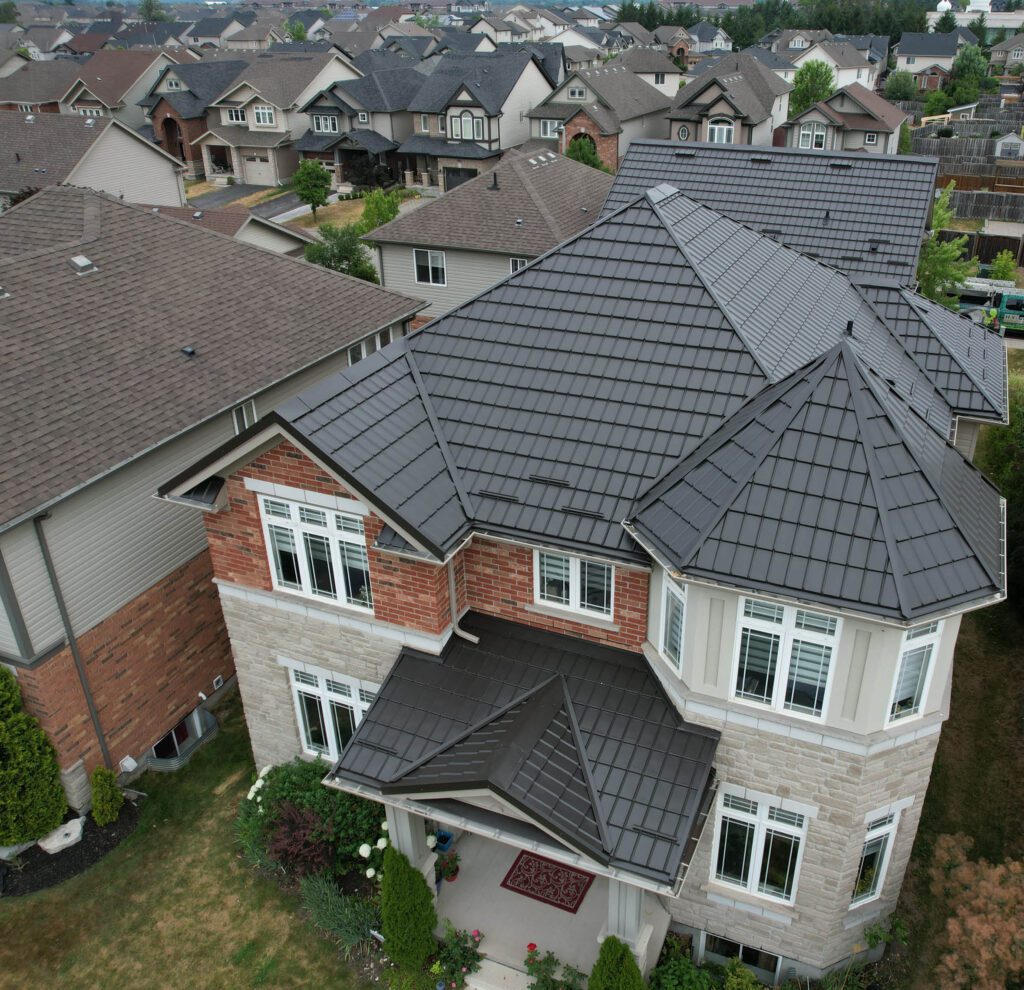 Transform your home and be the envy of your neighbourhood.
"People say I have the nicest house on the street. Makes me proud."
– Lorelei T., Bobcaygeon, ON
Elevate the aesthetic of your home with a luxuriously designed roof that not only enhances curb appeal but also adds long-lasting value to your property. Whether your home is modern or traditional, our roofs seamlessly complement any style, colour, or exterior.
Hy-Grade Steel Roofs are available in seven popular colours to match any home's exterior:
Keep asphalt out of landfills plus other environmental benefits.
The average asphalt roof generates two tonnes of waste when replaced. That's right … two tonnes of waste!! At Hy-Grade, we install our roofs right over your existing asphalt roof. No more landfill waste!
And, since one Hy-Grade roof lasts as long as four asphalt roofs, installing a Hy-Grade roof means at least eight tonnes of waste are kept out of landfills! Here are a few more ways our roofs are eco-friendly: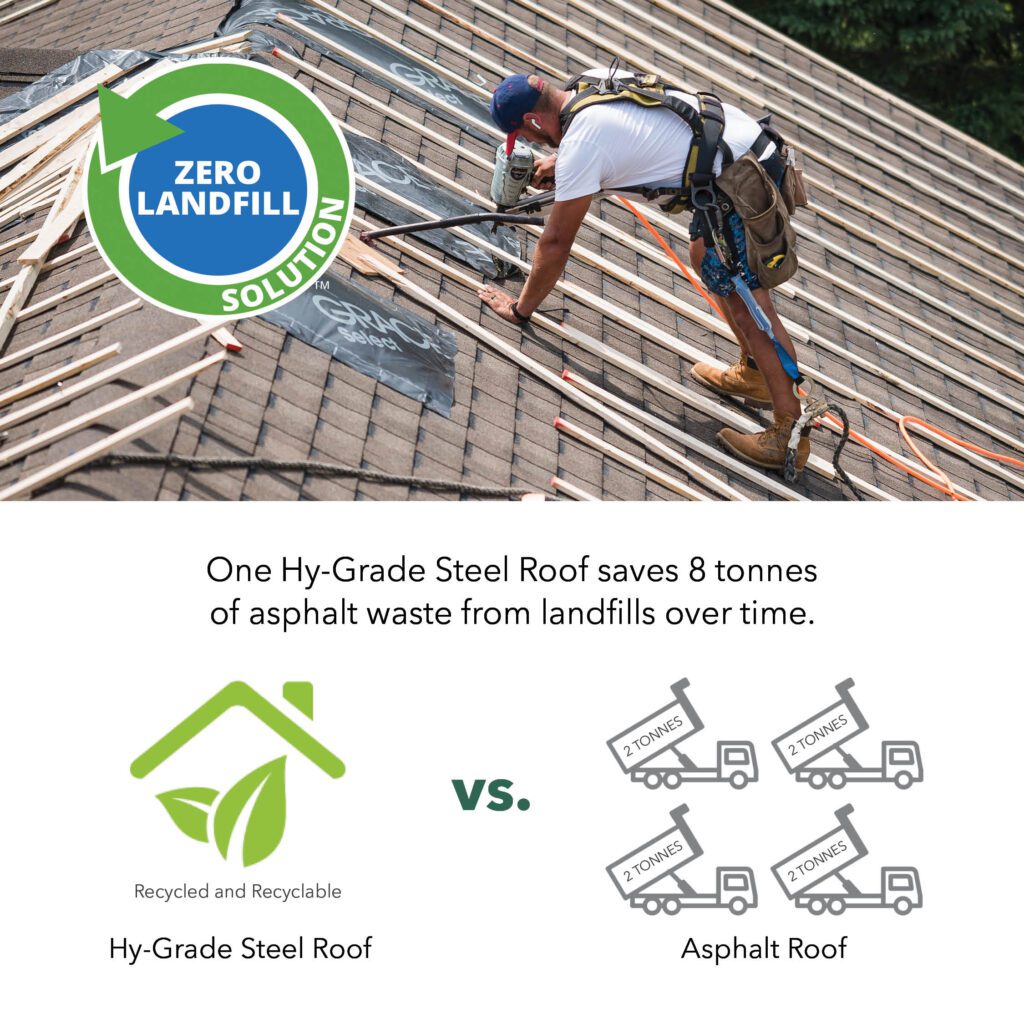 Near-Zero Waste
Over its lifespan, every Hy-Grade roof will save an average of at least 8 tonnes of asphalt from landfills. Your existing roof will be covered over for less waste.

Recycled/Recyclable
Our Canadian-made steel is made from recycled materials and remains recyclable. All our scrap steel is responsibly recycled.

Energy Efficient
Our roofs feature double strapping, promoting crucial air flow. This helps improve attic temperatures, keeping your home cooler in summer.
Winner of the 2023 & 2024 Consumer Choice Award for Metal Roofing
Trust is at the core of our business. We're honoured to be the recipient of the prestigious 2023 and 2024 Consumer Choice Award.
Since 1988, we've built a solid reputation by installing over 18,000 steel roofs across Ontario. Our commitment to transparency is reflected in our warranties – no hidden fees, no fine print.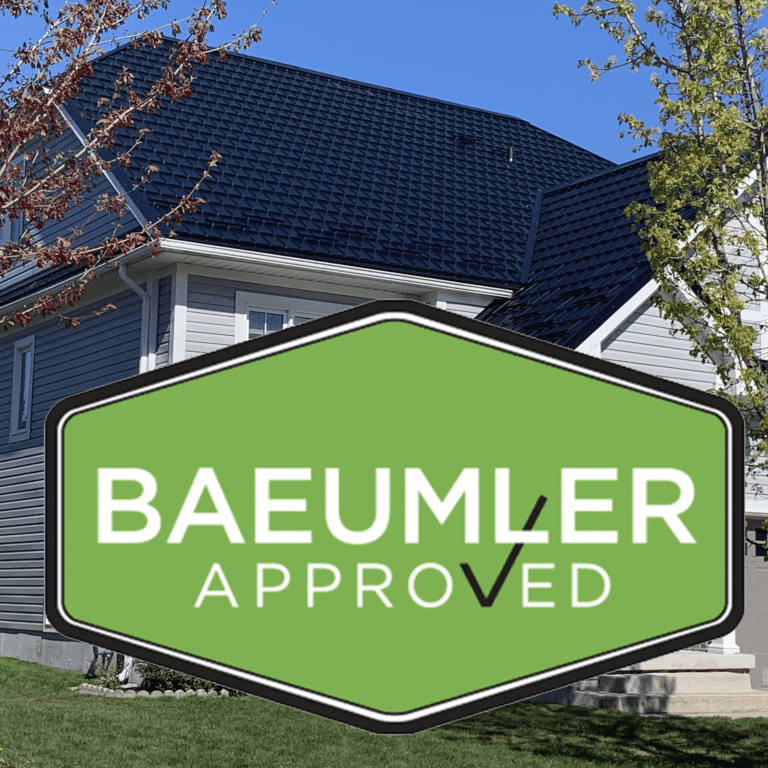 Baeumler Approved for steel and metal roofing in Orangeville, Ontario.
Hy-Grade Steel Roofing is proud to be a member of the Baeumler Approved community. Baeumler Approved is a free resource that helps homeowners connect with quality contractors, trades and home service providers from all across Canada.
All Baeumler Approved members must demonstrate a verifiable history of quality work and customer satisfaction and are subject to the Baeumler Approved screening process:
See What our Customers are Saying About Us:
Our sales rep explained everything to a tee and delivered what was sold. We've had multiple compliments on the roof, how great it looks. We are extremely pleased with Hy-Grade!

Jim & Debie, Mono, Ontario
Our neighbour commented on how quiet and efficient the crew worked. We've had multiple comments on how great the new roof looks. Even the pizza delivery guy said it looks great!

Doug P., Aylmer, Ontario
Everyone from Hy-Grade was polite, courteous and more than willing to answer our questions. We're very pleased with the workmanship and we've had many compliments on our beautiful roof.

Sue W., Guelph, Ontario
Are you ready to transform your home with a Hy-Grade Steel Roof?
Frequently Asked Questions
It's Time to Transform Your Home with a New Hy-Grade Steel Roof
Take the first step towards elevating your home with the timeless charm and durability of metal roofing. From mundane to magnificent, we'll help you elevate your home's aesthetic. Discover the unmatched beauty and quality of metal roofing in Orangeville. Don't settle for ordinary – contact us today and let's turn your roofing dreams into a stunning reality.