Why You Should Choose Hy-Grade for Your Last Roof
Established in 1988, a family run business, we have prided ourselves on perfecting our permanent steel roofing system. Manufactured in Guelph, Ontario and covering the majority of the province, we've installed over 16,000 roofs! That's over 33 million square feet of roofing. We wholeheartedly believe in our system, here's why:
Roofing failures occur unless the steel roofing system is designed with the natural and normal metal expansion and contraction process in mind. Expansion and contraction happens between winter and summer, as well as between night-time and daytime, mainly large temperature swings. Steel with contract when it is cold and expand when it is warm. This can stress the fasteners—especially –screws; that's why we ONLY use nails to fasten our shakes to your roof.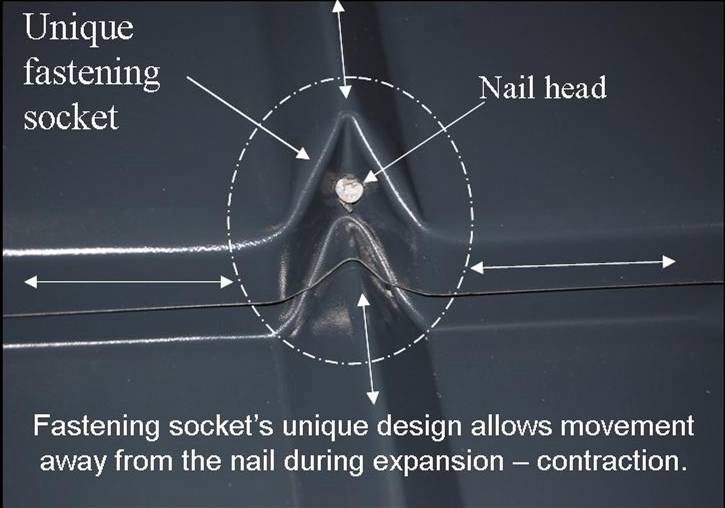 Our engineered design allows for natural movement along with shedding water and snow. Our system allows for improved air flow, which takes away moisture and condensation. With proper attic insulation and ventilation the roof will also help keep the home cooler in the summer and warmer in the winter.
Even though our system is the premium roofing solution, you'll be pleasantly surprised at how affordable it is. We control the entire manufacturing process ourselves, we're able to provide our product at wholesale and pass the savings on to you.

We are so confident in our system that every roof we install comes standard with a 50-Year NO Leak Warranty. Unlike warranties from other companies, ours is never prorated and has unlimited owner transfers. So–even if you sell your home the new owners are fully covered for the remaining life of the warranty.
We then back that up with our LIFETIME workmanship warranty. That means exactly what it says: the workmanship is warrantied literally forever. We hand-pick every installer and then train them to OUR rigorous standards.