Save the Environment with Hy-Grade Steel Roofs: A Sustainable Solution for Your Home
In an era where environmental sustainability is a pressing concern, every individual has a role to play in making conscious choices that benefit the planet. Steel roofs are a remarkable solution that not only enhance the durability of your home but also contribute to reducing waste and conserving energy. Let's explore the numerous eco-friendly advantages of Hy-Grade Steel Roofs and how they can make a positive impact on the environment.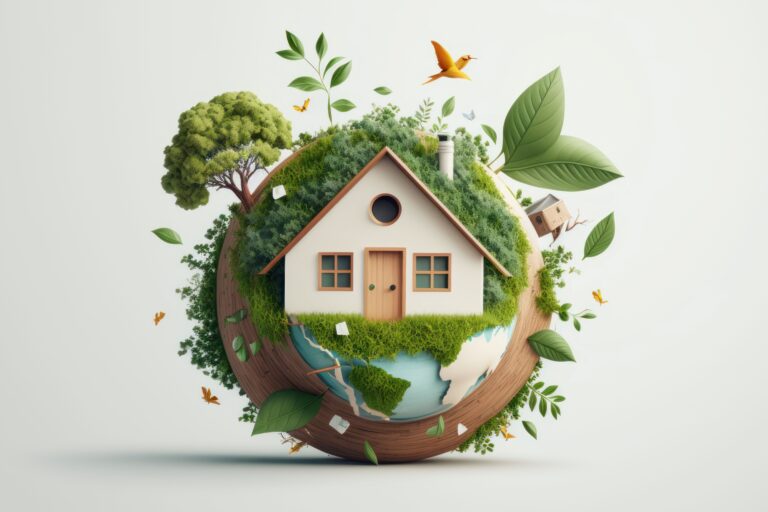 Hy-Grade Steel Roofs Keep Asphalt Waste Out of Landfills
The Alarming Reality of Roof Replacement Waste
Replacing a roof leads to a substantial amount of waste in landfills. The average roof replacement generates approximately two tonnes of asphalt waste, further burdening our already overwhelmed landfills.
The Vastness of Asphalt Installation in Canada
Canadians install over 100 million square feet of asphalt roofing every year. Imagine the magnitude of waste that accumulates as these roofs reach the end of their lifespan! Fortunately, there's a sustainable alternative that alleviates this issue. By choosing a steel roof, you become part of the solution, saving asphalt waste from landfills.
Hy-Grade Steel Roofs: Installed Over the Existing Asphalt and Eliminating Landfill Waste
Hy-Grade Steel Roofs significantly reduce the environmental impact of replacing a roof. Instead of tearing off the existing asphalt, Hy-Grade Steel Roofs are installed directly over it, eliminating the need to dispose of the old material. Since 1988, Hy-Grade has installed over 17,500 roofs, saving 35,000 tonnes of asphalt waste from landfills.
Steel Roofing Materials: Eco-Friendly and Sustainable
Recycled Steel: A Key Ingredient
Hy-Grade sources recycled Canadian steel, making our steel shakes a sustainable choice. By utilizing recycled materials, the demand for new steel production is minimized, reducing the strain on natural resources.
Responsible Recycling Practices
At Hy-Grade, we're committed to environmental responsibility; all leftover steel scrap from either manufacturing or installation is recycled responsibly. By opting for a steel roof, you actively participate in a circular economy, reusing materials and minimizing waste.
Environmental Impact of Asphalt
Asphalt, the most common roofing material, poses several environmental challenges:
By transitioning to a steel roof, you reduce the negative impact of roofing materials on the environment.
Energy Efficiency: A Perk of Steel Roofs
Superior Ventilation
Hy-Grade Steel Roofs are installed over double roof strapping, creating beneficial ventilation. Proper ventilation helps regulate the temperature in the attic, keeping it cooler during the hot summer months. This natural airflow prevents the buildup of heat, reducing the strain on your home's cooling system and contributing to energy savings.
Added Protection with Existing Asphalt
Leaving the existing asphalt on your roof while installing a steel roof offers an additional layer of protection for your home. The asphalt acts as a shield against harsh weather conditions, providing increased durability and longevity to your roof.
In a world grappling with environmental challenges, it is crucial to adopt sustainable practices in every aspect of our lives, including roofing choices. Steel roofs offer a host of benefits that not only improve the functionality and longevity of your home but also contribute to a healthier planet. By opting for a steel roof, you become an integral part of the solution, reducing landfill waste, promoting responsible recycling, and enhancing energy efficiency. It's time to make a positive change, one roof at a time. Join the steel roof revolution and leave a lasting impact on the environment.