Protecting Your Home from Fire: The Resilience of Steel Roofing
In the face of intensifying climate change, Ontarians have every reason to be concerned about the safety of their homes.
With the recent wave of devastating wildfires sweeping through Quebec, Alberta, NWT, and B.C. – and elsewhere in North America and Europe – the urgency to fireproof our houses has never been clearer. Metal roofs – like Hy-Grade Steel Roofing Systems – can help play a role in mitigating the devastating effects of climate change on our homes and neighbourhoods.
Climate Change: A Gathering Storm
As Ontarians, we're no strangers to the erratic weather patterns and temperature extremes that climate change has brought about. Rising temperatures, melting ice caps, and increasingly severe weather events are all alarming indicators of a world in flux. The urgency to address climate change has never been more pressing, as its consequences become painfully evident through catastrophic events such as the wildfires that ravaged Canada in 2023.
Raging Infernos: Recent Wildfires in North America and Europe
The past few years have witnessed some of the most devastating wildfires in history. North America, including Canada, has been particularly hard hit. The haunting images of blazing forests, engulfed communities, and smoke-filled skies have become all too common. In Europe, countries like Greece and Spain have also faced the wrath of wildfires, leaving destruction and heartbreak in their wake. These events underscore the immediate need to prepare our homes for such eventualities.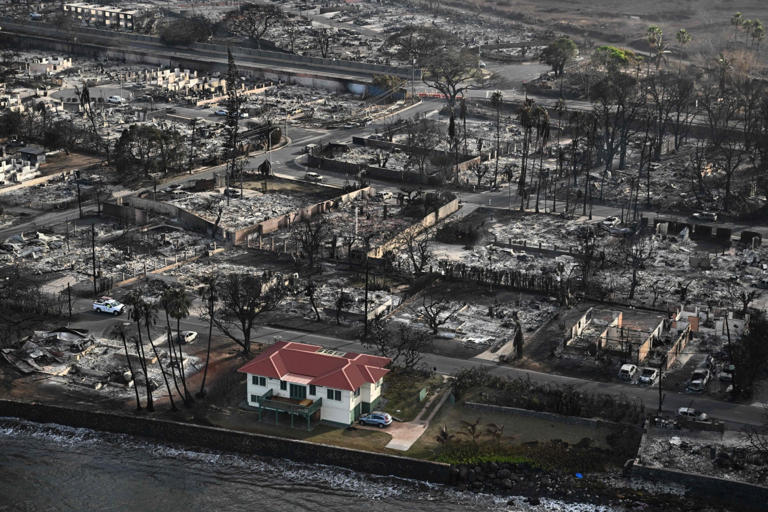 "Mr Millikin and his wife said the house was in disrepair, so they sought to restore it. It may have been these renovations that saved the home, the pair told US media. They switched out the home's asphalt roof for one with heavy-gauge metal, surrounded the house with river stones and removed foliage around it. But none of these actions were meant to stop a blaze, they said.
"It's a 100% wood house, so it's not like we fireproofed it or anything," Dora Atwater Millikin told the Los Angeles Times.
She said as the fires blazed, large pieces of wood would hit people's roofs. "If it was an asphalt roof, it would catch on fire.""
Source: Hawaii wildfires: The red Lahaina house that survived Maui fires – BBC News
The Resilience of a Hy-Grade Steel Roof
When it comes to fireproofing your home, your choice of roofing material can make a significant difference. This is where Hy-Grade Steel Roofing shines. Known for its exceptional durability and fire-resistant properties, Hy-Grade Steel Roofing is a game-changer in the battle against wildfire-induced home destruction.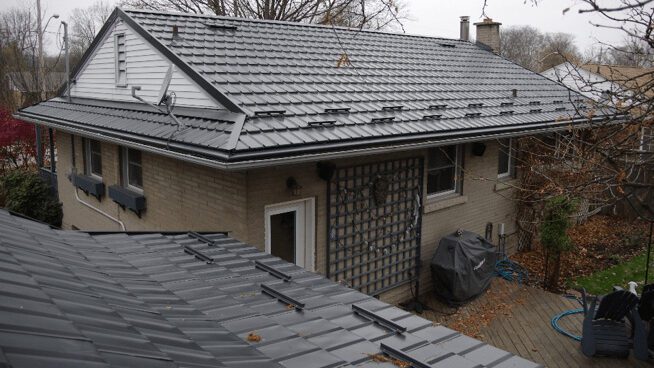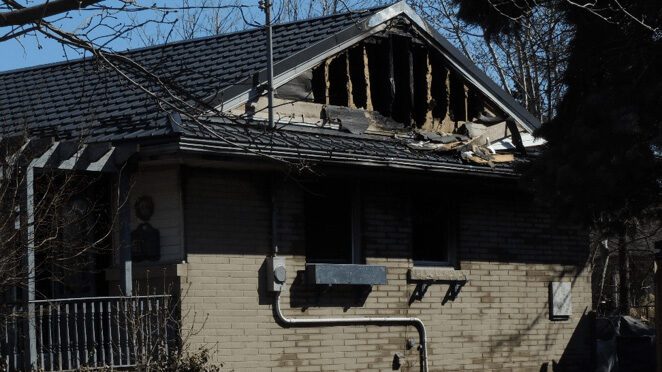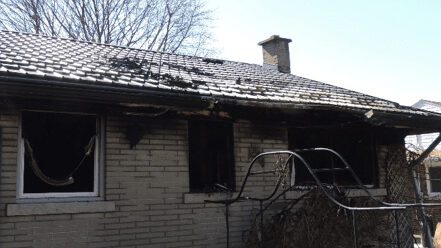 Fire-Resistant Superhero: Hy-Grade Steel Roofing
Hy-Grade Steel Roofing is more than just a shield against the elements – it's a protective barrier that can safeguard your home from the threat of wildfires. Its fire-resistant properties stem from its unique composition, which includes a combination of steel and advanced coatings. Unlike traditional roofing materials like wood or asphalt, steel roofing won't catch fire, making it an ideal choice for regions vulnerable to wildfires. While a Hy-Grade Steel Roof won't protect your home from all fire damage, it will help to contain the fire and keep it from spreading to neighbours or nearby plant life.
Environmental Advantages Beyond Fire Resistance
While its fire-resistant nature is a standout feature, Hy-Grade Steel Roofing offers a plethora of other benefits as well. Its durability is second to none, ensuring that your investment lasts for decades. Moreover, its unique double strapping underlay adds ventilation, contributing to a cooler indoor environment and reducing the strain on your cooling systems – a valuable advantage during the scorching summers that climate change has brought about.

Near-Zero Waste
Over its lifespan, every Hy-Grade roof will save an average of 8 tonnes of asphalt from landfills. Your existing roof will be covered over for less waste.

Recycled/Recyclable
Our Canadian-made steel is made from recycled materials and remains recyclable. All our scrap steel is responsibly recycled.

Energy Efficient
Our roofs feature double strapping, promoting crucial air flow. This may help keep your home cooler in summer and warmer in winter.
Contributing to a Sustainable Future
Choosing Hy-Grade Steel Roofing isn't just a practical decision for your home's safety; it's also a step towards a more sustainable future. The steel used in this roofing material is often made from recycled materials, reducing the demand for new resources and minimizing your home's carbon footprint. By opting for Hy-Grade Steel Roofing, you're not only protecting your home but also contributing to the broader fight against climate change.
Keeping Asphalt Waste out of Landfills
The average asphalt roof generates two tonnes of waste when replaced. That's right … two tonnes of waste! At Hy-Grade, we install our roofs right over your existing asphalt roof, keeping landfill waste to a minimum.
Conclusion
As climate change continues to reshape our world, the threat of wildfires looms larger than ever. Recent events in North America and Europe, especially Canada, serve as stark reminders of the urgent need to fireproof our homes. In this context, Hy-Grade Steel Roofing emerges as a beacon of hope, offering unparalleled fire resistance and a host of additional benefits. By choosing Hy-Grade Steel Roofing, Ontarians can take a proactive step toward safeguarding their homes, their families, and the environment.
It's time to build a resilient future, one fireproof roof at a time.