Five Signs You Need A New Roof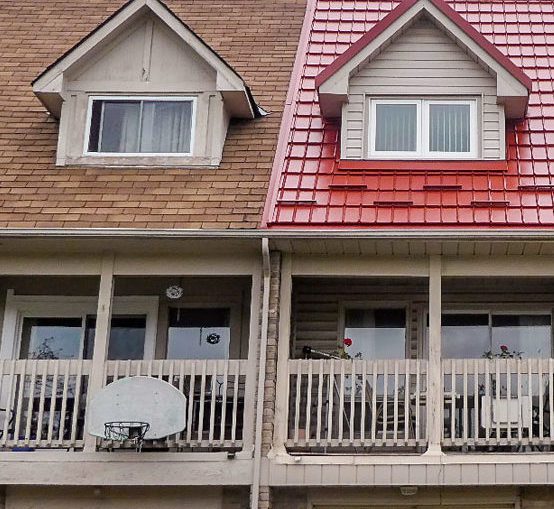 The roof of your home is not only a significant part of its structural integrity, but it also plays a crucial role in safeguarding you and your family from various weather conditions such as rain, snow, and wind. It provides shelter and insulation, keeping you warm in the winter and cool in the summer. Over time, your roof can deteriorate due to age, weather, or wear and tear, and it's essential to recognize the warning signs that indicate a need for a roof replacement.
Here are five signs you need a new roof:
Your Ashphalt Roof is Getting Old
The age of your roof is a crucial factor in determining whether it needs to be replaced. Most asphalt roofs last less than 15 years, depending on the type of shingle used. If your roof is approaching or has exceeded this age range, it's likely time to replace it. However, factors such as weather, installation quality, and maintenance can also affect the lifespan of your roof.


Your Roof is Damaged
If your roof has visible damage such as missing shingles, cracked tiles, or roof leaks, it may be time for a replacement. Damaged roofs can lead to further problems like water damage or mould growth in your home. If you notice water stains or wet spots on your ceiling, it's a sign of a leaky roof. It's essential to address the issue promptly to prevent further damage.


Your Energy Bills have Jumped (and it's not due to inflation!)
If you've noticed a sudden increase in your energy bills, it could be a sign that your roof is not functioning efficiently. A roof that is no longer insulating your home properly can cause your heating and cooling systems to work harder, leading to higher energy costs. An energy-efficient steel roof can help you save money on your energy bills and improve the overall comfort of your home.


Your Roof is Sagging or Drooping
If your roof appears to be sagging or drooping, it's a sign that the structure is compromised. A sagging roof is a safety hazard and needs to be replaced immediately. The sagging can be caused by water damage or structural issues, and it's essential to have it inspected by a professional.


Your Asphalt Shingles are Losing Granules
If your roof shingles are losing granules, it's a sign that they're nearing the end of their lifespan. Granule loss can be caused by age or weathering and can leave your roof vulnerable to damage. Granules protect your roof from UV rays and help to maintain the colour of your shingles. If you notice granule loss, you need a new roof.
If you've noticed any of these signs, it's essential to act quickly to prevent further damage to your home. Hy-Grade Steel Roofing offers a durable and long-lasting solution for homeowners who need a new roof. Our steel roofing system is made from high-quality steel and designed to withstand even the harshest weather conditions. With seven available colours, Hy-Grade Steel Roofing provides an aesthetically pleasing option that also offers superior protection for your home. Plus, our roofs are low-maintenance and come with a lifetime workmanship warranty, giving you peace of mind that your investment is protected.
If you need a new roof, choose Hy-Grade Steel Roofing for a reliable and attractive roofing solution for your home. Contact us for a FREE no-obligation quote today!