Terms and conditions apply.
Limited time only.
Upgrade Your Home with a Hy-Grade Steel Roof
With a range of seven classic colours to choose from, you can achieve the perfect look to make your home the envy of all.
Steel Roofing Excellence for 35 Years and Counting
Hy-Grade Steel Roofing, established in 1988, is a family-owned and operated business in Guelph, Ontario. Over the years, we perfected our system to bring you the highest-quality, most reliable steel roof on the market today. With nearly 18,000 happy customers and over 40 million square feet of roofing installed, we're excited to welcome you to the Hy-Grade Family.

Steel is Stronger
So strong you can walk on it! Made with 26-gauge double-galvanized steel for durability. Coated with weather, crack and peel-resistant PVC.

Increases Home Value
Enhance your home's curb appeal with our iconic shake-style roofing. Available in seven stunning colours to complement any home's exterior.

Guaranteed to Last
Built to last a lifetime! Our roofs are backed by lifetime workmanship and 50-year no-leak warranties, with unlimited warranty transfers.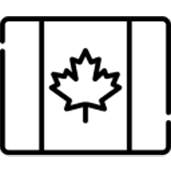 Proudly Canadian
Our commitment starts with sourcing steel from Ontario, then Canada, and finally, North America. Each shake is handcrafted in Guelph, Ontario.

Very Low Maintenance
We use nails instead of screws, ensuring stability as the steel expands and contracts. No loose screws to re-tighten in the spring!

Ventilated for Comfort
Our roofs feature double strapping, promoting crucial air flow. This prevents your attic from overheating and keeps your home cooler in summer.
Even More Reasons Why Hy-Grade Roofs are Better…
We back every roof with the most straightforward warranties in the business. No hidden fees, no deductibles, no fine print. Guaranteed. Welcome to Hy-Grade Steel Roofing. The last roof you'll ever need.
Winner of the 2023 & 2024 Consumer Choice Award for Metal Roofing
Trust is at the core of our business. We're honoured to be the recipient of the prestigious 2023 and 2024 Consumer Choice Award.
Since 1988, we've built a solid reputation by installing nearly 18,000 steel roofs across Ontario. Our commitment to transparency is reflected in our warranties – no hidden fees, no fine print. Join the countless satisfied clients who love their Hy-Grade Steel Roofs.
Request a Consultation and Quote
Complete this form for a free consultation and quote. There is never any obligation to buy. But if you do, you'll save the tax and be entered to win your new roof, so get started now!
Fields marked * are required.
*Terms and Conditions
Hy-Grade's Win a Free Roof contest rules…
Contest opens August 21, 2023.
Contest will close to any new entrants when the number of qualified entrants equals 500, ensuring odds of winning at 1 in 500 or better.
Contest period will end the moment the number of qualified entrants reaches 500 but not later than November 30, 2023.
The 18,000th warranty will be reserved for the winner of the contest.
Winner notification will occur by all available means within 30 days of the contest closing date and will require correctly answering a time-limited, mathematical, skills-testing question.
Winner of the free roof is responsible for all taxes including, and not limited to, HST.
Winner agrees to have their image and likeness, before and after images of their house, and testimonials, either written, audio, or video, used for any and all promotional activities deemed appropriate by Hy-Grade.
Entrants must legally own a home or cottage in Ontario, Canada.
Must be 18 years of age or older to participate.
May not be combined with any other Hy-Grade offer, program or promotion.
NO PURCHASE NECESSARY TO PLAY. Entrants may elect to send their name, address, phone number via registered mail through Canada Post only to Hy-Grade Steel Roofing System, 2 Airpark Pl, Guelph, ON, N1L 1B2 to be received before this contest closes. Limit one entry per address in Ontario.
Approximate prize value is dependent on the size of the winners roof. Minimum prize value of $2500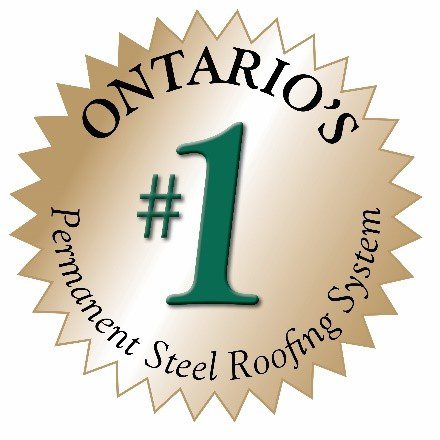 Ontario's #1 Permanent Steel Roofing System could be yours for FREE!

But you MUST ACT TODAY for what may be your last chance this year. Call (888) 241-1168 or complete the quote form now for your free, cheerful and convenient, no-obligation roofing consultation and quote for an affordable permanent roofing solution from Hy-Grade.
(Receiving a quote does not guarantee entry into the contest. Roof must be purchased and paid OR see Rule #11 above.)
And don't forget, no one loses with SAVE THE HST, for a limited time only