It's Time to Think About Your Forever Roof!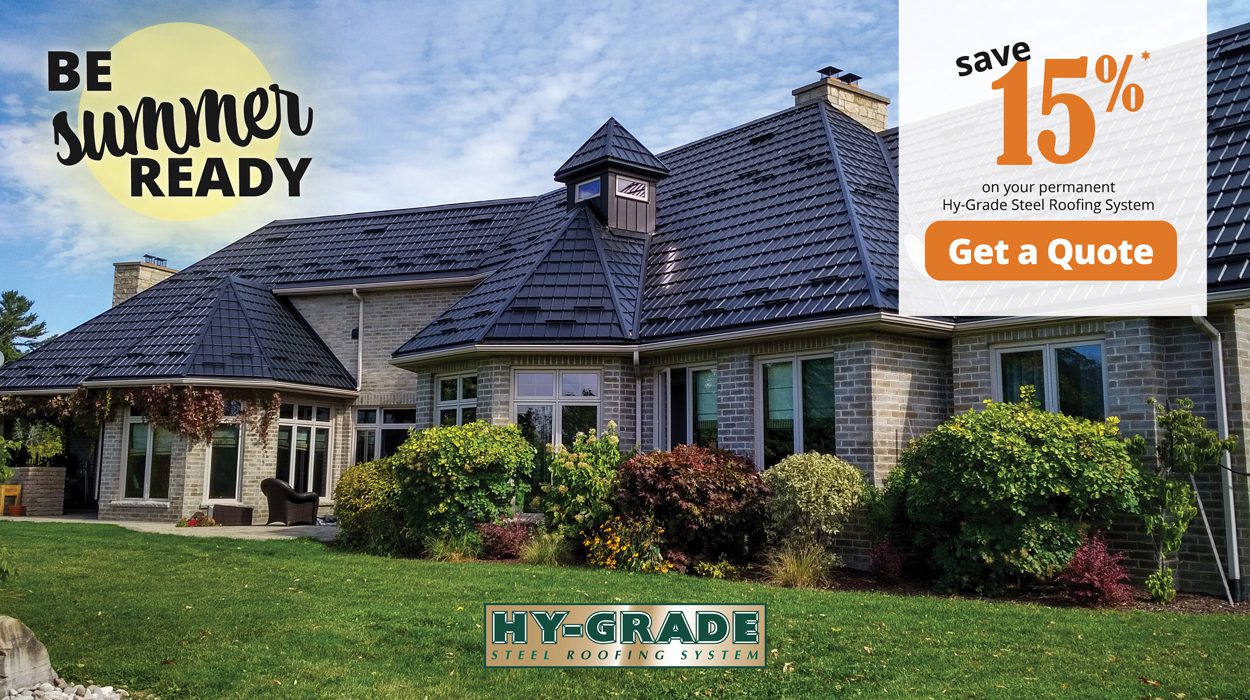 For a limited time only, SAVE 15% on your Permanent Hy-Grade Steel Roofing System.
Imagine not having to worry about your roof again? Spend this summer and all the seasons to come with your family and friends, not with your contractor! Save 15% on your permanent Hy-Grade Steel Roofing System.
We've been in business for 33 years, same company, same owner. This legacy helps us bring you the best roofing system in the market.
You Qualify for a FREE Roof Consultation
When you purchase a Hy-Grade Steel Roofing System, you get over 33 years of legacy, engineering, and innovation. Our roofing system will be around 50 years from now. WE GUARANTEE IT!
It's time to have the steel roof of your dreams!
From now until May 29th SAVE 15% on your Permanent Hy-Grade Steel Roofing System, and get a FREE no-obligation roofing consultation.
Ask us about the CONVENIENT FINANCING OPTIONS
Financing options are from leading lending institutions at very competitive interest rates with up to 100% financed less a small deposit. There are "no interest – no payment" options and all loans are open, which means they can be paid off anytime without penalty. All financing is based on approved credit (OAC).
Save 15% Terms and Conditions:
Quotes must be requested by May 27th, 2022
*Save 15% offer valid until May 29th.
Hy-Grade Roofing Consultants have our "manufacturer's suggested retail price" (MSRP), the best price for the value provided. Each Roofing Consultant can give you a discount of up to 15% of the final price (before taxes)
Your contract must be signed within ten (10) days of the quote date for discount to apply.
Roof consultation (appointment) must be set with your roofing consultant prior to May 27th, 2022.
Roofs quoted by Hy-Grade prior to May 11th are NOT eligible
New construction, Churches and commercial projects are NOT eligible for this sale.
This promotion may not be combined with any other Hy-Grade offer, program, discount, sale or promotion.